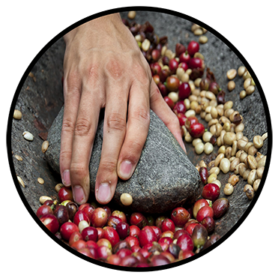 Ethically Sourced
We search the globe for the best coffee and pay well above fair trade prices. We are also working on forming more direct trade relationships with our farmers.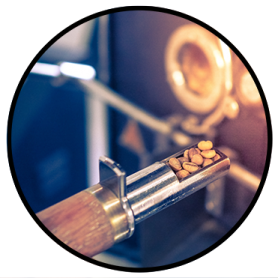 Small Batch
We roast in six pound batches. Each one is roasted to bring out the flavors that are unique to each region. We never burn our beans!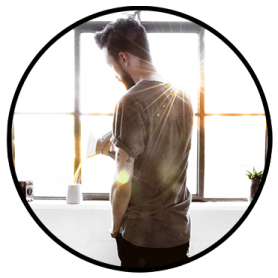 Delivered Fresh
Our subscription process guarantees freshness. Once you place your order, your beans will be roasted on our next roast date and shipped within 48 hours.
Dennis is a House Music DJ and played at undergrounds in Los Angeles from 1999-2015. We are huge House heads but love everything from Old School Hip Hop, Rock 'N' Roll, old Country, Downtempo, Trip Hop, Drum 'N' Bass,  Techno, and everything in between…as long as it's good!
We have an obsession with coffee from seed to cup. We love to learn about how the coffee is grown, processed and transported and the stories behind the farmers that do the hard work. We are constantly sourcing and cupping to find the best and most unique lots to offer an exciting coffee experience.
Getting out into nature is one of our favorite things to do in life. We have a camper van that we take out during the warmer months to campgrounds and festivals all over the Northeast. During the winter we can be found shredding the powder at one of the many mountains in Vermont, New York, and Connecticut.

Roasted with
in South Norwalk, Connecticut