Description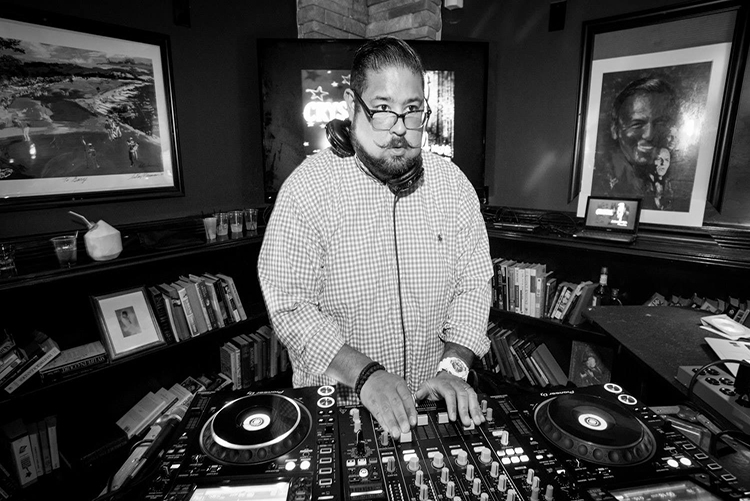 Thee-O's Blend
ROAST LEVEL:

medium dark
FLAVOR NOTES:
berries, dark chocolate, caramel
BODY:
full
ACIDITY:
balanced
"I have always had a love for coffee. You can say that it may be as strong as my love for music and that's saying a lot. I have always wanted to have my own blend. I was lucky to meet Dennis at Strigo Coffee and struck a friendship over House music and coffee. He sent me over some various blends which I brewed at home. I found what I believe the perfect blend to go with early mornings and late nights. Using a blend of beans from Brazil and Uganda, I think we found a great balance with a rich mouthfeel." -Thee-O
About DJ Thee-O
Thee-O started DJing at the young age of 13 and by the time he was 18 in 1992, he started DJing in the thriving underground rave scene of Southern California. He has created a name for himself while changing genres and staying true to his integrity, committing to what he feels is the best in underground dance music. His consistency of skillful mixing and lively scratching has cemented "his sound" regardless of what genres co-mingle in his style.
In addition to his DJing, Thee-O is also an accomplished producer and remixer that have landed tracks on Bedrock, Suara, Perfecto, Looq, Drops and System Recordings to name just a few. His approach to music production mimics his DJing artistry in the aspect that genre comes second over the feeling of the music. Genres and styles are split, shattered and then reformed into songs that work on multiple dance floors.
Recently, he was DJing and producing with Robert Pointer (AKA Robtronik) under the name Stylus. Stylus is also responsible for some of the most engaging events to occur in Los Angeles . Their events have occurred in amazing venues such as King King in the heart of Hollywood, The Standard Rooftop in downtown LA and Los Globos in the trendy Silverlake area, while attracting international talent of both House and Techno to join in on the fun.
Currently, Thee-O is relaunching Viva La Tech with his partners to create underground events, radio shows and perhaps even a label with a strong Techno focus. On the House music front he continues to work with the LA Based "re:love" crew to continue to throw the legendary park parties as well as pushing the brand to extend itself into new venues and opportunities.
While a lot can be talked about when it comes to "Old School," Thee-O walks the walk. He has accomplished a lot in his 24 years of being a DJ, producer and promoter and he is just getting started. He remains wildly popular while staying firmly planted into the underground scene and not falling into the hype that can surround the current EDM culture. With new ventures, new branding, new tracks, and new ideas, the future is going to be one for the books with lots more to come from this music innovator.